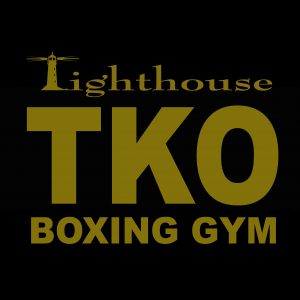 In January 2017 world famous British & Irish Boxing Authority affiliated boxing gym TKO Boxing Gym joined forces with the Hope and Faith Church to provide various support programs for the disadvantaged in the borough of Barking in London, including Food and Clothes Banks, under the Lighthouse TKO name – http://tkoboxinggym.com
Hope Family Centre

The Hope Family Centre in Barking and Dagenham provides support for youths, ex-offenders and those who are in crises. We recognise the need for such a charity in a borough which has been cited by the Government as one of the poorest boroughs in the UK (2014).
Our umbrella charity includes 7 community centred projects geared at fostering social integration and a sense of belonging among the residents of Barking and Dagenham. We are proud of the progress we have made in expanding the Barking Foodbank project into initiatives to help young people and ex-offenders back into work. We do this by getting them off the streets and equipping them with skills and opportunities to fulfill their potential.
Our most recent initiative is our Lighthouse Project, where we have teamed up with TKO Boxing Gym to provide training to gifted and motivated youths who wish to become professional boxers or coaches. We have also formed partnerships with local schools to provide a Level 3 Diploma in Civil Engineering to those people who may find it hard returning to work due to long-term unemployment or previous criminal convictions.
By setting the foundations for access to education and a way out of poverty, we hope to provide support to an area which has seen large scale deprivation and poverty for many years. Our aim is to foster the efforts of our local community to help themselves and to provide a beacon of hope to the residents of Barking and Dagenham.
The Hope Family Centre's opening ceremony was attended by Margaret Hodge MP, among others, and it was a great way to celebrate the opening of a new chapter of Barking and Dagenham's community.
For more information on the Hope Family Centre please go to www.hopefamilycenter.org
Barking Foodbank, coordinated by Pastor Obi Onyeabor, is part of the Trussell Trust UK wide network of Foodbanks.
ELBA Brings The City To Barking Foodbank
Elizabeth Breaks from ELBA (the East London Business Alliance) first contacted us in Spring this year to ask if we'd be interested in taking part in their Challenge ELBA programme. Challenge ELBA links up local voluntary organizations with companies wanting to hold volunteering events and projects for their staff and Elizabeth was hoping we could work together.
Each year ELBA links up around 14,000 volunteers with community organisations in East London. In the past they have worked with foodbanks in Tower Hamlets and Newham but they get a lot of support from companies in the city because it's close by, so ELBA was looking to spread their work further out into East London.
More and more big companies are getting involved with community projects and they give staff paid time off for volunteering – this may be practical help like painting or gardening, or collecting donations of food and clothing around their offices and spending a day sorting and organizing these for the projects to use.
These company challenges, with 20 or 30 people can achieve in just one day what it would take an organization like us weeks to do on our own. Companies can also offer special skills or advice in professional areas like law or finance.
Since we started working with ELBA teams of volunteers from companies including XL Catlin, Chaucer, JP Morgan, Zurich, UBS and Thomson Reuters have donated food, clothing and, most importantly, their time to us.
How It Began. Obi Says….
Barking Foodbank launched in February 2012 having identified local need and formalized as Charitable Incorporated Organization (CIO) in July 2014.
In 2011, our local church set up an in-house food centre to help members of the congregation who were struggling to feed their children. Later that year, in one of Barking Churches Unite (BCU) group meetings, we were introduced to the Trusell Trust's foodbank. By this time, we had identified that short-term food crisis was widespread in the borough and many children were going to school without breakfast. We affiliated with Trussell Trust and Barking Foodbank was born.
Since then, we grown from humble beginnings operating from underneath the church stairs to a multifaceted program operating three distribution centres throughout the borough … and we are still growing!
Our Vision
We envision a world where every individual is able to attain their full human potential without fear.
Our Mission
To build healthy communities by feeding, equipping and mobilizing people to take action to improve their quality of life.
We believe everyone is created equal and we act in ways that respect the dignity, uniqueness and diversity of all.
When Barking Foodbank began in 2012, our approach was basic: non-perishable food items donated were sorted and stored by volunteers; frontline care professionals identify people in need and issue them with a foodbank voucher and; 'clients' bring their voucher to the centre where it is redeemed for a 3-day emergency food parcel. By listening to and valuing both formal and informal feedback from our service users, and the greater community, we are constantly adjusting to their needs, leveraging our volunteers and donations more efficiently and working towards long-term meaningful solutions to poverty. Hope Family is the product of our response to these needs.
Hope Family is the expanded foodbank project encompassing:
Barking Foodbank—This is the core service which have proven crucial in recent years.
Kitchen Services—provision of a kitchen for the homeless and those in temporary accommodation to cook their food rather than rely on fast foods.
Back-to –Work Project—To provide skills development and work experience to individuals in long term unemployment.
Clothes Bank—Clothes, shoes, and bric-a-brac donated by the public are restored and merchandised at a nominal price.
For further information on the Barking Foodbank please go to www.barking.foodbank.org.uk
Barking Foodbank In Partnership with Tesco
The Barking Foodbank is operated in partnership with Tesco, a British multinational and general merchandise retailer. A team of over 470,000 people dedicated to serving you better. for further information on Tesco please go to www.tesco.com
After we opened in 2014, we started to notice that when we offered the usual food parcels to our clients some of them were picking out certain items like pasta and rice and we wondered why.
In the year from April 2014 to March 2015, many of our clients (68% of adults and 32% of children) are in temporary accommodation – either staying in B&Bs or "sofa surfing" – so they don't have anywhere to cook. Others are in fuel poverty and can't afford gas or electricity for cooking. This means that those children aren't able to get a hot meal and this is a growing problem.
Luckily the building we're located in has a lot of space, so we decided to build a kitchen here that our clients can use for cooking their own meals. The first problem was how we could build it without any funding. That's where Aiden came in. Aiden works as a restorer at the British Museum but in his own time he likes to build things – he had just finished a play area – and he came to us to ask if he could use some of our space for his building projects. As we're a charity we can't charge rent for the space, but Aiden offered to help us build a kitchen instead.
The next problem was how to get the materials without the funding to buy them. Aiden and Pastor Obi together searched the local area for building projects that might be happy to donate any surplus materials. They also came up with solutions like converting tables into counter tops, and between them they got a long way on the building project. Sadly Aiden injured his back and was forced to stop before the kitchen was finished – which is where Gary came in. Gary was working with The Space but he had heard about our kitchen project and wanted to help. He brought his tools and fixed up all the electrical wiring and the extractor fans for us. We had a start up grant that we used to buy the appliances and Gary fitted them for us.
Two requirements were needed before the kitchen can be open: Fire Risk Assessment and Environmental Health approval. The Fire Risk Assessment has been done but the Environmental Health was more difficult. Because the kitchen is for our clients to use and we won't be handling the food ourselves, it was difficult to categorize – nobody has done this before. However, if we could provide plans, the Environmental Health Officer agreed to have a look at what could be done.
We asked all our volunteers if they knew anyone who could help us and Michael said he had done some accountancy work with a firm of architects in the city so the next thing we knew, Shane arrived, spent 5 hours taking measurements and two weeks ago a full set of professional plans and elevations of our kitchen arrived, ready to be sent to the Environmental Health Officer.
After overcoming these problems we're very hopeful that the kitchen will soon be open for our clients to get cooking.
Lighthouse Youth Empowerment Gym Programme
As part of the Hope Family Centre's goal to make an impact in the society, a state of the art gym facility is currently being set up in partnership with TKO Boxing Gym (an academy aimed at motivating and influencing people to transform their dreams into reality).
This exciting project from the Hope Family Centre and the TKO Boxing Gym aims to:
Serve as training centre for youth that would like to take up a career in fitness as fitness coaches, Instructors etc.
To serve as an inspiration/recreation centre for youths, training both their minds and body.
Give the unemployed a chance to keep fit and stay in shape as this is a completely free service.
The main activities for the youth gym recreation would include boxing sessions (both training and fun challenges), talk shows and interactive sessions to inspire youth in fitness campaigns and the likes.
Back to Work Project
Hope Family Centre's 12 week training program is aimed at getting those with previous criminal convictions or the long term unemployed back into work. This course will give you a chance to start a career in the rail industry. We hope this will give people who are in need of a second chance a way to build a rewarding career. We have had previous success with this programme and are pleased to be offering it again in 2017.
Course: Level 3 Diploma in Civil Engineering
Duration: 12 weeks
Times: Monday, Tuesday and Wednesdays from 10am – 2pm
Start date: March 2017 (exact dates TBC)
You will gain a Level 3 Diploma in Civil Engineeering, PTS (Personal Track Safety) Certification, track induction and ICI (Industry Common Induction) Certification. You will also get a job interview giving you the best chance to find work after the course.
For more details, or to speak to someone please call 020 8617 0660 or 07454 726061.
Grace and Faith Ministries is a lively word based church in Barking, East London, where the message of God's grace and faith is been preached to enable you walk in dominion. The ministry is founded on love and compassion for our community and this is why people and children of all ages here are encouraged grow and experience God's wisdom.
WE BELIEVE THE WORD
Welcome to Grace and Faith Ministries (GFM) where everyone is keen about people knowing who they are in Christ Jesus. GFM is a word based church and everything we do is to build Gods Kingdom here on earth and to help bring out the potentials in people to enable them live life the way God intended us to live. We are very passionate about the city in which we live and it is our deepest desire to establish a strong community of faith where people can grow together in love with one another and in their relationship with Jesus Christ.
OUR VISION AND BELIEFS
The purpose of the Grace and Faith Church is to give every man, woman and child the opportunity of understanding the word of God and to provide a church where everyone can grow and develop their faith for the glory of God and to discover their true identity in Christ Jesus. We believe strongly in the Bible because it embraces the needs of man and that of the church hence, GFM have been commissioned by the Almighty God to preach the good news of grace and faith to the whole world and fulfill a ministry of healing and deliverance to the spiritual and physical needs of mankind.
For further information on the Grace & Faith Ministries please go to www.gfm.org.uk
Contact Details for the Hope Family Centre: